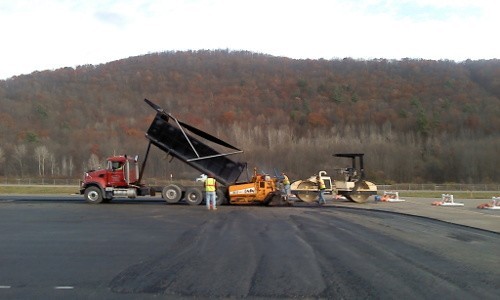 Commercial Paving
Years of experience! Our licensed, bonded and insured asphalt paving team at Spencer Paving Company is ready and qualified for the job.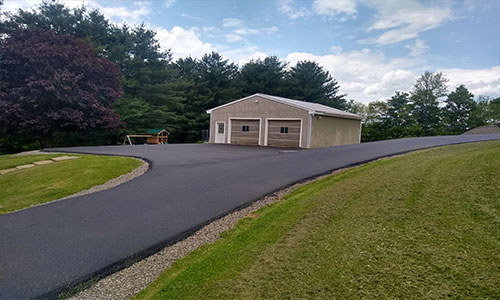 Residential Paving
Get a brand new look! You can quickly, easily, and affordably increase the property value of your residential property with our asphalt paving.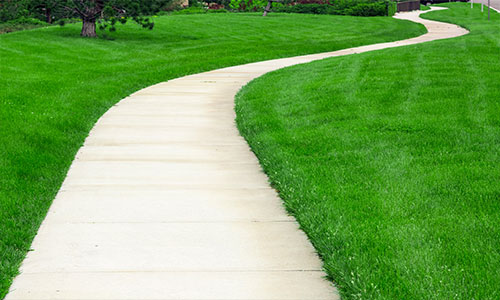 Concrete Design
Enhance the beauty of your home with concrete installation from us – we can install concrete for patios, driveways, pools, and more!
Spencer Paving Company Kicks Asphalt
In addition to superior asphalt paving services, our company is backed by 25 years of experience and an acknowledged history of excellence.
You won't be able to find any fault with the asphalt we use to pave your outdoor surfaces. Since 1992, we've been one of the leaders in asphalt paving for customers within 70 miles of Spencer, New York.
About Us
Since 1992, the asphalt and concrete paving professionals at Spencer Paving Company have built a superior reputation by increasing property values, improving functionality and beautifying homes and businesses in Spencer, NY and throughout central New York and Pennsylvania. Check out these testimonials and read about our credentials below.
A+ Rated by the Better Business Bureau
25 Years of Dependable Asphalt, Concrete Paving and Septic Service Results
3-Year Warranties on Most Residential Projects
A Strong Commitment to Safety - All Employees are OSHA Certified
Ongoing Employee Training, Paving, and Compaction Schools, OSHA Certified, MSHA Certified, Certified Flaggers, Dig Safety, Certified Density Testing
Use of the Latest Equipment

Proud to be a family owned business. In honor of our founder Barney Smith.
In order for you to really get to know our company, President Melody L. Smith has taken the time to write a letter explaining all of the great things we can do for you.
Why Us?
Give yourself the gift of quality with services from our paving company in Spencer, New York. Spencer Paving Co. has one of the best reputations in the area for superior workmanship.
Spencer Paving Company is:
Registered Company with Dunn & Bradstreet
Member of the National Asphalt Association
Member of the Highway Superintendents Association of Tioga, Tompkins, Chemung and Schuyler Counties
Family-Owned Company, Licensed, Bonded and Insured

Excellent Work
"My experience with Spencer's Paving was excellent. I saw them in our area and knew they did good work so I hired them to pave a privately owned road and several personal driveways. Their work was great and their workmen were professional, friendly, and knowledgeable. Their pricing was fair and they were responsive. I overall was very satisfied with their services and have no complaints. I would use them again."
– Roger L.

5 Star Experience
"This was our first time using Spencer Paving and they really did a great job. First off, we were referred to them by several of our friends, so that was why we chose them. We needed our driveway paved and it was pretty difficult to begin with. It's up hill with a turn and a steep grade, plus we also have a drainage ditch beside it that they dug up. They really did a great job and lived up to all the referrals! I asked why they thought they had so many referrals, and was told it's because they do what they say they will do. They are invested in the job just as much as their customers are, and it shows. I highly recommend them!"
– Lorin D.

You Did A Wonderful Job On Our Paving Project
"Thanks so much. You did a wonderful job on our paving project. You were extremely easy to work with. Communication was excellent every step of the way. If you ever need a recommendation, feel free to give our name and number. I've already recommended you to two people who have asked and will be calling you for estimates in the spring. Thanks again!"
– Kathy and Paul, Grayhaven Motel
Spencer Paving Company proudly serves the asphalt and concrete paving needs of customers in central NY, including customers in Allegany, Apalachin NY, Bath, Broome, Cattaraugus, Cayuga, Chemung NY, Chenango, Corning NY, Cortland NY, Delaware, Elmira NY, Endicott NY, Horseheads NY, Ithaca NY, Lansing NY, Lockwood NY, Madison, Montour Falls NY,  Onondaga, Owego NY, Penn Yan, Schuyler, Steuben, Tioga, Tompkins, Trumansburg NY, Vestal NY, Watkins Glen NY,  Waverly NY, and Yates, and in Pennsylvania, including Athens PA, Bradford, Clinton, Luzerne, Lycoming, McKean, Potter, Sullivan, Sayre PA, Susquehanna, Tioga, and Wyoming.
Address:
185 Sabin Road
Spencer, NY 14883
Call Us:
607-589-4466
Email:
spencerpaving@htva.net